AMarkets is a leading financial broker providing an extensive variety of electronically traded products including Forex, Metals, Commodities and CFDs for clients around the Globe.
In 2017, 8 cryptocurrencies for trading became available in AMarkets - Bitcoin, Dashcoin, Ethereum, Classic, Ethereum Litecoin, Monero, Zcash and Ripple. We added improved conditions for trading cryptocurrencies, lowered the minimum lot for trading, and then presented every client with an opportunity to earn from cryptocurrencies with the smallest starting capital.
Due to the rapid increase in the popularity of Bitcoin and other cryptocurrencies, AMarkets introduced a new type of account, Bitcoin. Firstly, the new type of account differs from the rest on the basis of the currency of deposit. Here you may make deposits and withdrawals entirely in Bitcoin without conversion. With the Crypto-account, you can trade traditional currency pairs, metals and cryptocurrencies.
Offering direct access to global markets we execute thousands transactions per day and supply our clients with all the necessary tools for self and algorithmic trading along with advanced money management solutions.
As such, we strive to provide the best service possible, with the highest regards to price feeds, execution speed and accuracy of orders.
Our core mission is to continuously improve our trading environment and increase client profitability, providing them with the best in class financial toolkits and advisors.
Competitive trading conditions
We utilize advanced technology to aggregate market liquidity, robust trading platforms and direct order routing mechanism, which also known as an STP Model.
Safety of clients funds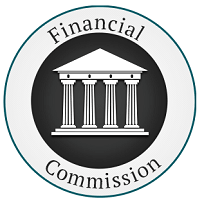 AMarkets pays serious attention to the safety of clients funds. We keep all clients' funds separately from company's operating accounts and diversifying company's assets among reliable global banks. AMarkets is a Member of the Financial Commission, which settles disputes between financial market participants, and provide every our client with protection by Commission's compensation fund for up to $20,000 per case.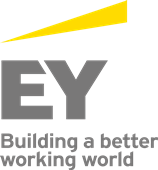 The financial credibility of AMarkets was verified by Ernst & Young, an international auditing company and a member of the "Big Four". In this industry, this is an unprecedented step toward openness and transparency of a broker's activity, which aims to officially confirm the financial stability of AMarkets, its careful safekeeping of clients' funds, and absolute willingness to execute any fund withdrawal request from the clients.
AMarkets Awards
In order to maintain the status of a leading company, we are committed to continuous improvement of our products and services . Keeping up with this mission, AMarkets' team achieving great results on the international arena:
Best affiliate programs on the financial markets RACE Awards 2016

Best FOREX broker on the affiliate programs market RACE Awards 2015

Best Execution Speed IAFT Awards 2014

Highest Clients` Success Rate IAFT Awards 2014

Fastest growing STP broker asia 2013

Dinamic development IAFT Awards 2012

Best educational program Show FX 2011

Discovery of the Year Newsland 2009
AMarkets is recommended by partners
We are constantly searching for ways to improve our products and services. That is why we choose as our partners only proven and reputable companies.