The leading specialists of AMarkets company have a wide experience on the financial markets and use their knowledge to make the company's toolbox even more convenient and effective for our clients. AMarkets is a broker with the highest percentage of successful clients thanks in large part to the participation of our analysts.
Tim Deev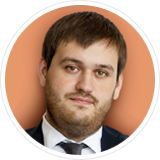 Tim Deev is a leading AMarkets analyst. In 2011 he graduated from the Academy of Labor and Social Relations and received a prestigious diploma in international economics and finance.
Tim is regularly published in leading economic media resources and he is one of the most quoted analysts. He is an author and host of investment seminars and webinars and a speaker of AMarkets financial conferences. Tim is a certified specialist of the financial market on brokerage, dealer activities, securities market (stock exchange operations) and clearing. He is also an expert in the management of investment funds activities.
Under Tim's guidance was developed the AMarkets Lab functionality, including such indicators of market sentiment as the indicator of Cumulative position and Cayman. One of the most important Tim's achievement is the unique automatic analyzer, which significantly increased the percentage of AMarkets successful clients and led the company to the TOP-3 in the world industry by this measure.
---
Niсk Korzhenewsky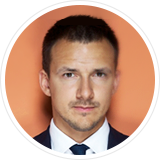 Nick Korzhenewsky is an AMarkets analyst. His professional activities are very close to financial journalism and he is rightfully considered as one of the best experts of the currency and stock market. In his forecasts Nick focuses on the analysis of the macroeconomic situation and politics.
Nick is a regular participant of the World Economic Forum in Davos where he communicates with monetary authorities, particularly with the head of the European Central Bank Mario Draghi, the managing director of the International Monetary Fund Christine Lagarde and many others. Over the past five years, Nick has successfully managed a hedge fund.
Nick Korzhenewsky is a graduate of the Higher School of Economics. He is fluent in English and Chinese. In his spare time he is engaged in big tennis, weightlifting and travelling.