MetaTrader 4 provides the built-in social trading service – Trading Signals. Using this service, you can copy trades of traders from around the world directly in your trading platform. All you need to do is to choose a Signals Provider and subscribe to his signals. After that, all trades will be automatically copied to your trading account at AMarkets.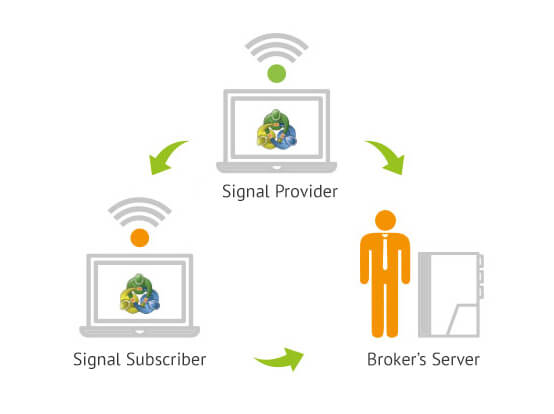 It is important to mention that service allow traders to copy other traders activity with the pre-determined risk parameters, which is a great account protection feature. Also, trader will be charged a small fee for following other traders, however amount is so small compare to possible gain, what creates a win-win situation for both.
Key Advantages:
It is a ready-to-use solution. Subscribe to signals providers just in a few clicks.
Careful selection is performed among Signals Providers – they work in a test mode within a month.
Trader have access to all available signals directly from the MetaTrader 4 and can quickly subscribe to any of them.
No trade volume fees.
Access to the largest market. Signals Providers gain access to all MetaTrader 4 users.
Fine synchronization and instant trades copying to trader's account.
Please see this MetaQuotes video tutorial on how to use Trading Signals service