May 15, 2018 9:40 am

In today's review, we will look at the 5 most successful strategies in Mirror Trader in April.
With only 10 trades a month, the ThirdBrainFx strategy came in first in terms of performance. The USDMXN, an uncommon for the top 5 instrument, was traded. The total profit amounted to 7735 points with -1554 points of drawdown. This market analysis strategy uses MACD, Fibonacci and DMI indicators, keeping positions for a long time. Out of 10 trades only 3 turned out profitable, so we recommend that you watch this strategy carefully before you start copying, and when you do, begin with small amounts.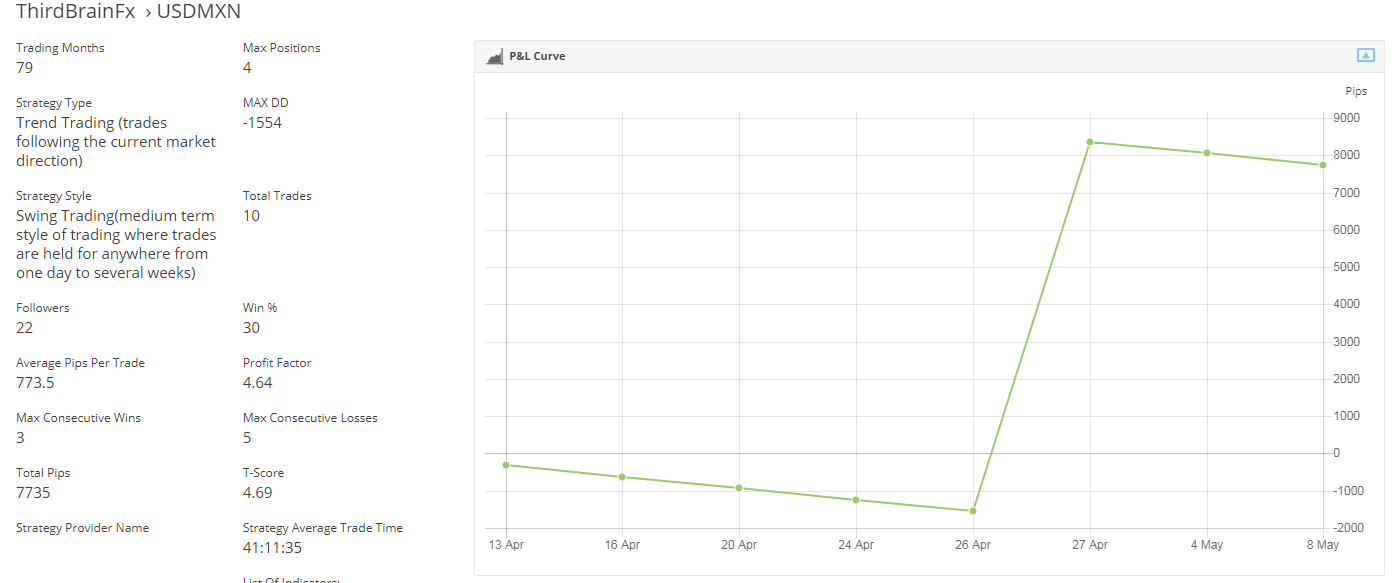 Adefagia strategy took second place and demonstrated the most well-balanced trade. The strategy has 61 subscribers and a high T-Score of 9.98. The strategy is used for intraday trading. With 31 trades carried out during the month, 93% were closed in profit. Given the low 68-point drawdown and total profit of 1957 points, it's worth considering adding Adefagia to your portfolio.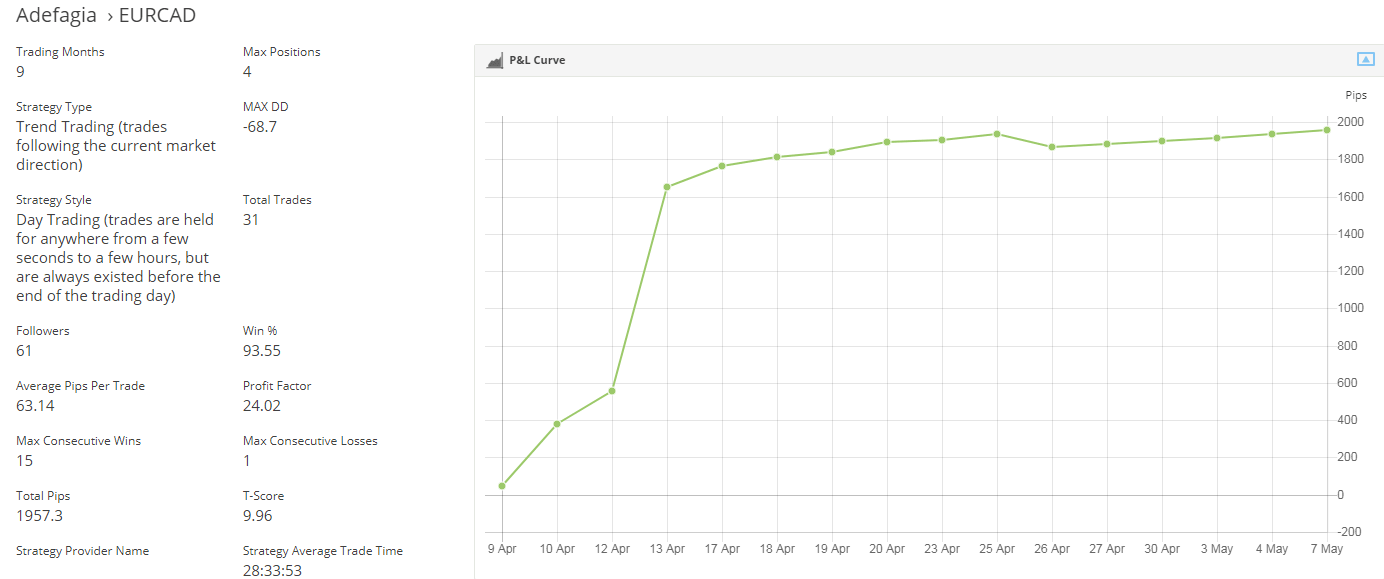 The IQIYIFX6 strategy with its USDCAD finished in third. It took 21 trades to make profit of 2764 points. This strategy is relatively new and it has only 12 subscribers, who have been probably attracted by a low drawdown of -208 points. The strategy is based on trading against the trend, waiting for an early reversal, while keeping positions for several days. The maximum number of simultaneously open trades is 4, the T-score is 7.20.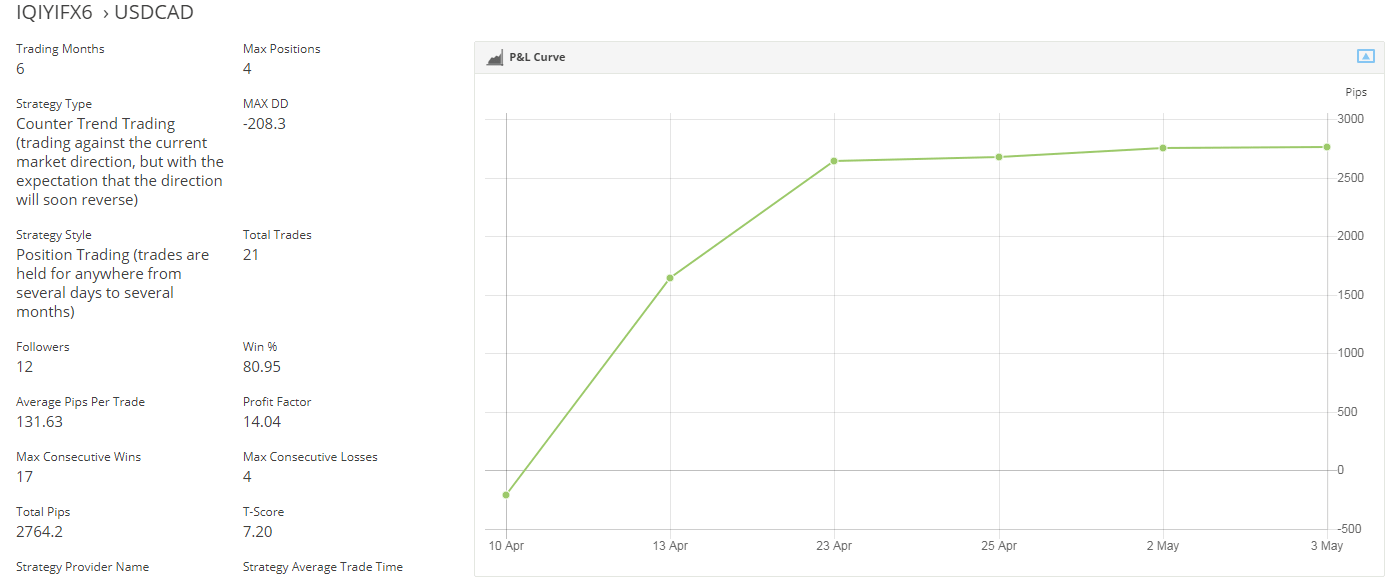 The proven GoldenFx strategy, which showed good results in the USDTRY pair, is in the fourth place. The profit for the month is 2,023 points, with a drawdown of 385 points. The strategy is based on breakout trading (of key support and resistance levels), simultaneously opening up to 4 trades. This strategy should be considered for diversification of your investor portfolio.
And to round up our April's rating, let's consider Divergence 2018, which traded gold. With closed 17 trades, the strategy made 5192 points of profit with a 914-point drawdown. The T-score is quite high – 8.5, the number of subscribers – 52. The positions were kept open for more than an hour, but the percentage of profitable trades was only 29%. This strategy should be also copied with a limited amount.